Welcome to Klein Nederburg Secondary School

Parents, students, family members of our students and our larger community we welcome you all to our online school website.
We are constantly striving to improve our communication between the principal, school leadership, teachers, staff, students, parents, school governing body and our greater community.
It is our earnest drive and focus that our website will be another step in the right direction to continue to develop Klein Nederburg Secondary School to great heights.
View more information about us, our vision, our mission, our staff, gallery, news, annual derby, events and functions and how to contact us as well as platforms online how to interact with us.
Yours in education
Klein Nederburg Secondary School
Principal M Banda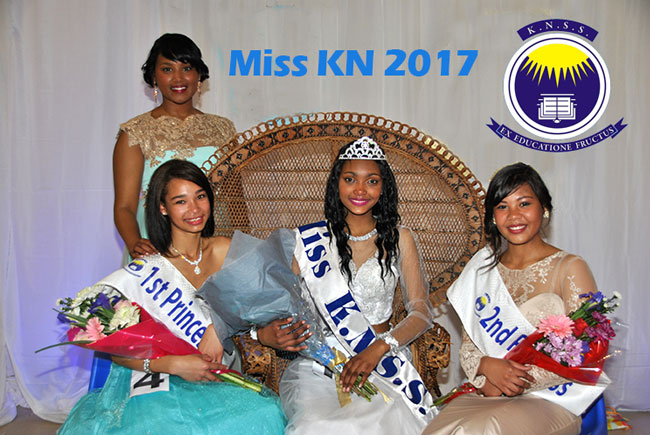 MISS KLEIN NEDERBURG SECONDARY 2017 WAS CROWNED ON FRI 4 AUG 2017 IN THE SCHOOL HALL.
Miss KN: Cameron Brown (middle).
1st Princess: Danike Adams (left).
2nd Princess: Leshe Davids (right).
Back: Miss KN 2016: Kayla Abrahams (conducted the crowning).

Congratulations to the students.